What does Farm-to-School Mean to you?
Produced by VT FEED
Farm-to-School is the nationwide movement to connect classrooms and cafeterias with communities and farms in order to improve school nutrition and foster students' ability to make healthy, environmentally-conscious food choices.
Addison County is a national leader in Farm to School programming, and ACORN is proud to help all our community leaders network with each other. Our major Farm to School initiatives are the Stone Soup Summit and Harvest of the Month.
Additionally, we have hosted numerous training workshops for farm-to-preschool educators, food service workers, teachers and school nurses, partnered with Middlebury College's FoodWorks program to support school gardens over the summer months, are members of the Addison County Hunger Council, and have organized meetings with Addison County administrators and school boards regarding Farm to School programming.
Farm to Pre-School with Mary Johnson Children's Center
Food education for children and outreach to their families
Encouraging local food purchasing and understanding how to prepare seasonal produce..
Developing healthy eating habits in the younger years
Collecting data on how nutritious food is linked to improved behavior
Promoting family time around nutritious food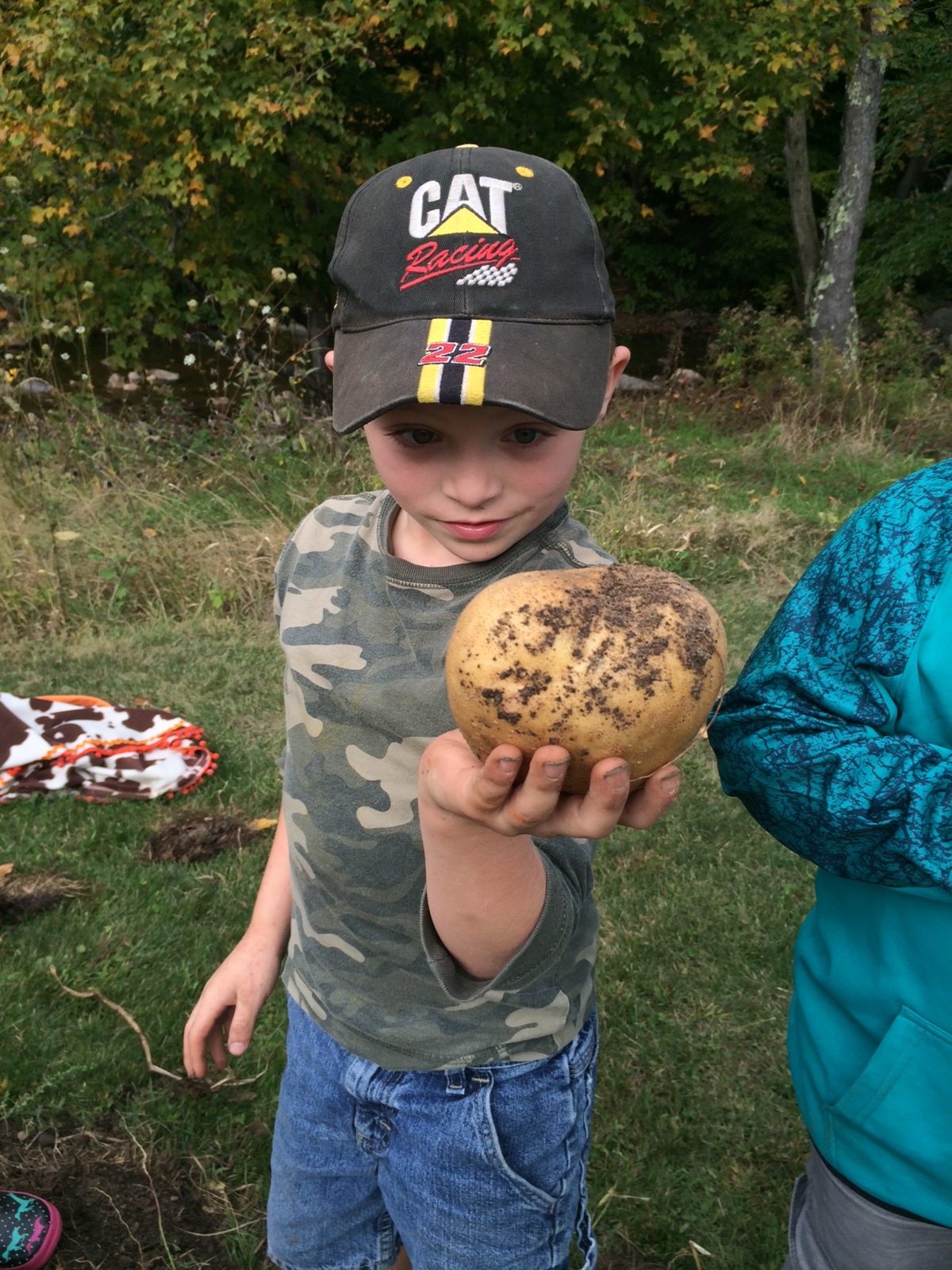 Jr Iron Chef VT
ACORN values and supports Junior Iron Chef! Jr Iron Chef VT, a statewide culinary competition, empowers Vermont middle and high school students to develop healthy eating habits through a hands-on approach with whole, local foods.
Jr Iron Chef VT is an annual event, but its influence and impact is seen throughout the seasons. Teams gather in the fall to develop recipes, learn basic cooking techniques, and explore new foods. Once a recipe is chosen, students practice cooking their dish an average of six times, increasing their skills and confidence with each trial run.
Every year, ACORN, on behalf of our greater community, provides each participating chef with a high-quality pan. The pans are distributed at the schools, often when the students are showcasing their cooking skills or when their recipes are being served at lunch, as recognition of their hard work and dedication. Students who participate multiple years in a row are acquiring quite the collection of kitchen tools that will reflect their collaboration, teamwork, leadership, creativity and personal growth. We thank our generous co-sponsors and community members for helping us support our own Junior Iron Chefs, regardless of whether or not they took home the gold.